14 Best File Sharings
Cloud technology is a concept that is gaining popularity among businesses and other people all around the world. Many large corporations use this technology to save their data. Ordinary people, as well as large corporations, utilize the cloud to store data. The process of sharing files between different users using the cloud file sharing technology has become common across the world. It makes use of cloud storage and collaboration services to enable file sharing between global multiple users over the Internet.

Business globalization enables firms to communicate information with their customers and employees all around the world. Business information may now be safely shared with anybody. Digital information conveyance methods by a business unit are now available. In this article, we'll look at the global availability of the best filesharing services for individuals and businesses today.

There are a plethora of file-sharing services available on the web these days. File-sharing services allow you to select and keep little and large files as you see fit. Users have several file collaboration alternatives available to them digitally. Users have the ability to examine and edit files at their leisure. Choosing a filesharing service, on the other hand, necessitates your attention and talents to compare the characteristics of the services offered to your success and expectations.

What are the features required when you choose a file-sharing service? The following features are

* Download and upload speeds
* Allowed limit of file size
* Your data's security
* How long will your data be stored on the server?
* File synchronization across several devices
* Cost

You will have to follow the above guidelines for your excellent selection of file sharing service. The above features are vital to your goals in your business or individually.

Here is our list of the leading file-sharing services for your understanding.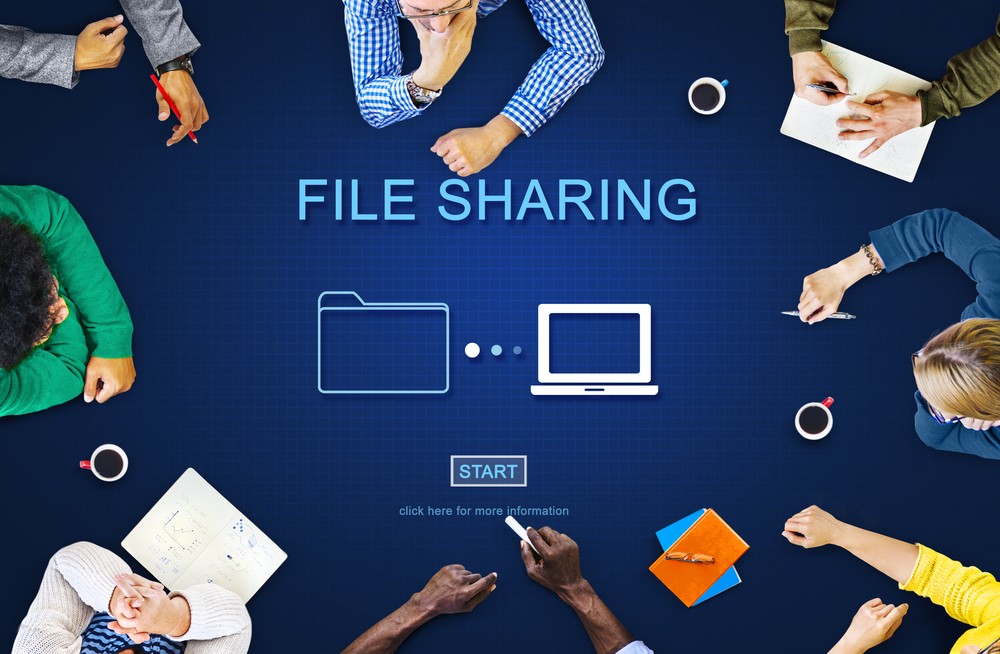 1. Box.com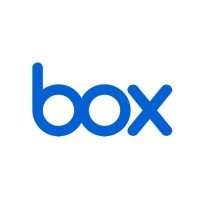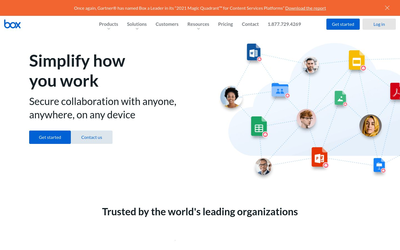 The box is a well-known file-sharing software. This is a fantastic piece of software for storing and managing data in an online folder structure that can be viewed from any computer. This program is perfect for information technology workers and designers. You may easily modify and secure data in the cloud. The Box application supports files up to 5 GB in size. Users can select between free and paid versions. This program is utilized by a huge number of enterprises worldwide.
Read all about Box.com | Similar like Box.com
Last update: 2022-01-31 12:49:11
https://www.box.com/
Share 14 Best File Sharings
2. Sharefile.com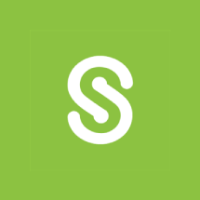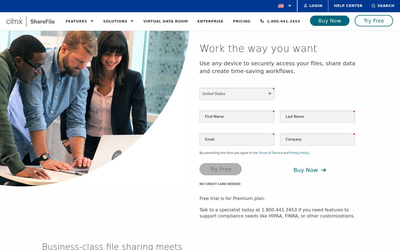 It is one of the conventional file-sharing software packages that many professionals have access to nowadays. This application will run in the manner you define. It boosts your job productivity to new heights. You may use this program to share, secure, and receive feedback. Using the Citrix share file software, you will be able to obtain an e-signature on any file. Customers may purchase it in three different editions: standard, premium, and advanced.
Read all about Sharefile.com | Similar like Sharefile.com
Last update: 2022-01-31 12:50:24
https://www.sharefile.com/
3. Dropbox.com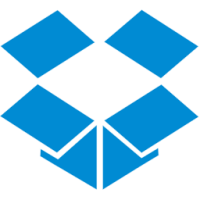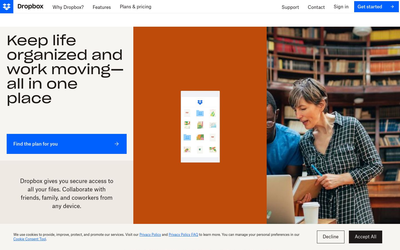 Dropbox is an excellent file-sharing service that allows you to store everything in one location. You may sync the data to your smartphone using this cloud storage service. Dropbox's user compatibility is significantly enhanced by its hassle-free, efficient, and dependable features. The compatibility of this application with a wide range of programs and devices is outstanding. You benefit from the ability to restore deleted data using Dropbox's service. This cloud storage provider also has a Linux application.
Read all about Dropbox.com | Similar like Dropbox.com
Last update: 2022-01-31 12:53:51
https://www.dropbox.com/
4. Google Drive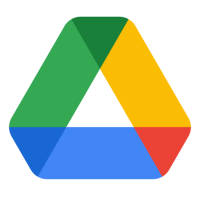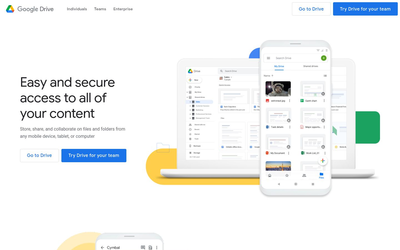 You may save files online with this cloud-based storage solution. You may also access the files from any mobile or tablet device. You may also use the program to upload and modify files on your home computer or mobile device. This cost-effective file-sharing service also allows you to save photographs, movies, files, and documents.

The major benefits of the Google Drive service are its unrestricted file size limits and interoperability with a wide range of computing devices. You may utilize a free 15GB, but after that, you must pay to use the Google Drive file sharing service. A monthly fee of $300 is charged for 30 terabytes of data. However, this program's work depends on the internet access feature.
Read all about Google Drive | Similar like Google Drive
Last update: 2022-01-31 12:59:53
https://www.google.com/drive/
5. iCloud Drive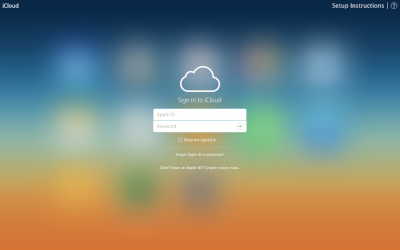 Apple Inc.'s iCloud Drive is the best cloud storage service. Approximately 850 million individuals utilize this service. This tool may be used to save data such as pictures, graphics, spreadsheets, and documents. Files and folders can be synced across devices by the user. The things may be accessed by the user from any location.

The iCloud Drive is automatically loaded on all current Apple devices running the most recent operating system. The Files app on iOS devices may be used to access iCloud Drive. The iCloud Drive is installed automatically on every current Apple device running the most recent operating system. The increased storage capacity and low cost of iCloud drive software are significant advantages.
Read all about iCloud Drive | Similar like iCloud Drive
Last update: 2022-01-31 13:02:15
https://www.icloud.com/
Share 14 Best File Sharings
6. Mediafire.com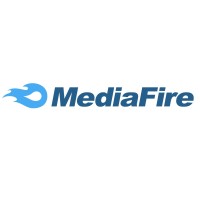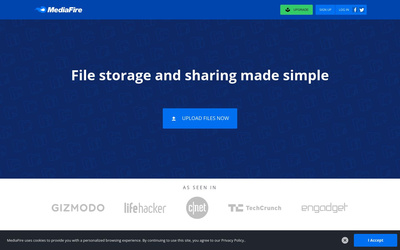 It is a fantastic file-sharing service that allows for unlimited file transfers. You may send files up to 5 GB in size with this safe and secure Mediafire service. Paid accounts enable you to increase your storage capacity. The program's applications are compatible with Windows, Linux, and Mac computers. You may use this tool to generate password-protected files. Software with unrestricted bandwidth and download limitations enables you to download swiftly to your heart's content. The files may be easily organized by the user. You can preserve control of your downloads by utilizing a free one-time link.
Read all about Mediafire.com | Similar like Mediafire.com
Last update: 2022-01-31 13:06:34
https://www.mediafire.com/
7. Microsoft OneDrive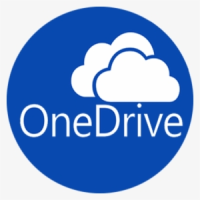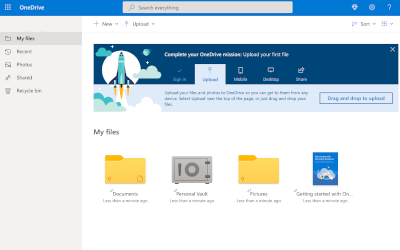 It is one of Google's most impressive file-sharing services. Are you the sort of person who just wants to store little amounts of data? If this is the case, Microsoft OneDrive is without a doubt the greatest alternative. The free version, on the other hand, only gives the user a little amount. If you refer a friend to install the product, you will receive an additional 0.5 GB. This service is offered for a monthly fee of $6.99. The complete package costs $69.99 per year. Users have the option of saving files and images to the OneDrive platform. This app is available for both iOS and Android, as well as Microsoft Windows.
Read all about Microsoft OneDrive | Similar like Microsoft OneDrive
Last update: 2022-01-31 13:35:49
https://www.microsoft.com/
8. SugarSync.com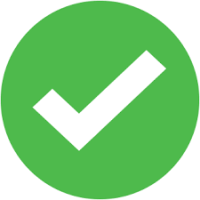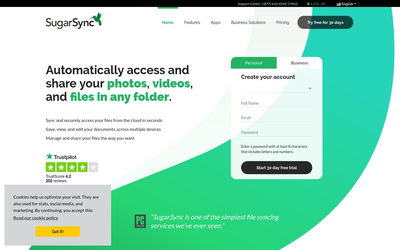 It is the best and most user-friendly file-syncing service available. You may use the application to simply access and share your photos and videos in any folder. This is a simple and effective cloud storage service for your file sharing requirements. You have total control over file sharing with this software. You may enable auto-sync for as many folders as you like. The key benefits of the Sugarsync share file service are its lightning-fast transfer speed and the ability to synchronize multiple directories. This program is quite good at retaining files after they have been deleted.
Read all about SugarSync.com | Similar like SugarSync.com
Last update: 2022-01-31 13:17:43
https://www1.sugarsync.com/
9. Tresorit.com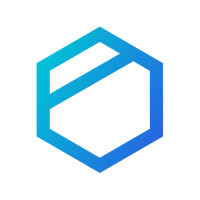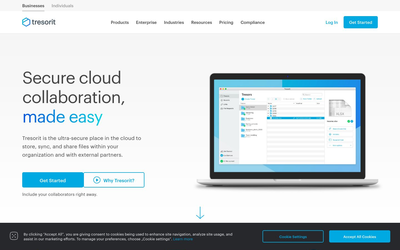 Tresorit's file sharing solution is distinguished by its high level of company security. Tresorit's cloud storage solution is well-known in the market for its exceptional features and affordable pricing. It is ranked first in the business cloud storage rankings. The primary benefits of this cloud storage service are its high security and explicit privacy policy. Tresorit's key features include network drive connectivity and extensive user management settings. It works with Windows, macOS, and Linux to the core. However, it is very pricey for many consumers to utilize.
Read all about Tresorit.com | Similar like Tresorit.com
Last update: 2022-01-31 13:20:01
https://tresorit.com/
10. Jumpshare.com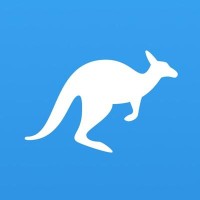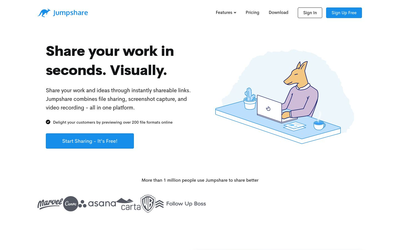 It is a real-time file-sharing application that is both fast and secure. You will be able to acquire a shareable link after you begin the uploading procedure. You may also send your files straight from this app. It takes less time to exchange your data successfully. It's a popular site for sharing screenshots, videos, and recordings. Customers can be guided through bespoke films by the user. The app's main features include quick sharing, comment tracking, flexible and easy editing, and, of course, superior organizing in a simple manner. On the whole, Jumpshare is reliable, simple, and the best for all users.
Read all about Jumpshare.com | Similar like Jumpshare.com
Last update: 2022-01-31 13:21:48
https://jumpshare.com/
Share 14 Best File Sharings
11. Amazon Drive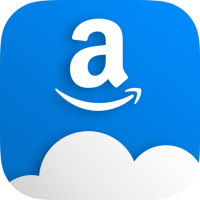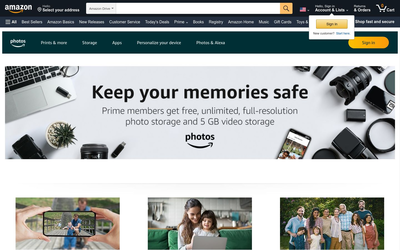 The Amazon Drive cloud-based storage service, which is supported by Android and iOS, allows users to save videos and files. These files are available to you at any time and from any location. Amazon Drive's key features include unlimited file capacity and connection encryption. You may easily use the mobile version of this service. You can use Amazon Drive for free for thirty days. Following the free period, you will be required to select a paid version for the amount of memory that you require.
Read all about Amazon Drive | Similar like Amazon Drive
Last update: 2022-01-31 13:35:02
https://www.amazon.com/
12. Hightail.com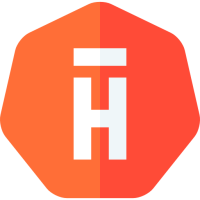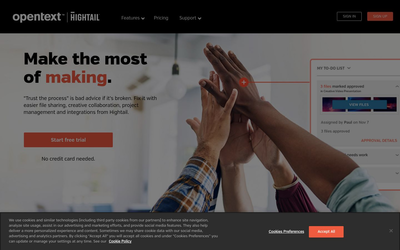 This cloud service enables users to quickly transmit and receive data. You can use this service to digitally sign documents. It was once known as YouSendIt. A huge file that would be impossible to transmit over email can be sent via the Hightail platform. Hightail securely facilitates large file sharing with recipient email alerts in a timely manner. The free version allows for tiny file uploads of up to 100MB.There are paid versions available, with prices varying according on file size.
Read all about Hightail.com | Similar like Hightail.com
Last update: 2022-01-31 13:30:04
https://www.hightail.com/
13. Zippyshare.com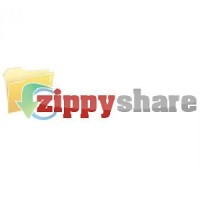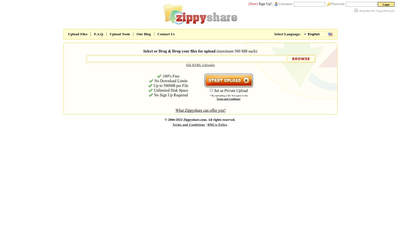 Zippyshare is a one-of-a-kind free online file sharing platform with no download or upload limits. However, you can upload files up to 500MB in size. Furthermore, all files are deleted from their servers after 30 days. You have the advantage to access unlimited disk space offered by Zippyshre platform without the need to create account by you. This program is easy to use and has advanced features to you. However, user interface is not visually appealing and outdated. A great advantage is that the files that have been uploaded may be readily shared with anybody by email, messaging, or social media.
Read all about Zippyshare.com | Similar like Zippyshare.com
Last update: 2022-01-31 13:40:18
https://www.zippyshare.com/
14. DropSend.com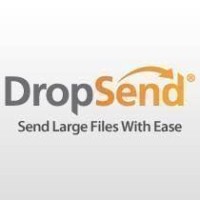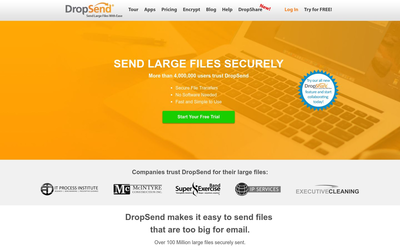 It is an application that lets to distribute large files up to GB in size to others with no limits. You may send photographs, music, and videos. DropSend application supports AES security technology service. With huge attached files, this is one of the best corporate file sharing services. Users can use this program for free to send files five times per month. Unlimited usage, on the other hand, costs $19 per month. 15 mailings will cost between $5.45 and $10.45.
Read all about DropSend.com | Similar like DropSend.com
Last update: 2022-01-31 13:42:04
https://www.dropsend.com/
Share 14 Best File Sharings